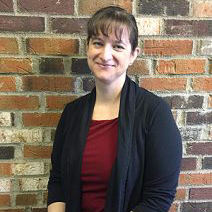 Sophia, Beynen, M.D.
2222 Stringtown Rd.
Grove City, Ohio 43123
Columbus Platelet Rich Plasma Doctor - Sophia, Beynen, M.D.
Columbus Ohio PRP Doctor, Sophia Beynen, M.D. at Buckeye Physical Medicine & Rehab in Grove City focuses on three primary areas of Platelet Rich Plasma Therapy Treatment: Orthopedics, Women's Sexual Health and Male Enhancement. Dr. Sophia Beynen has helped countless patients to heal from injuries or chronic pain with customized Platelet-Rich Plasma Therapy Plans. With the power to reverse damage to the tissues and regenerate new, healthy cells and flesh, PRP therapy has changed the lives of countless men and women.
Services Offered:
Bioidentical Hormone Replacement Therapy
Cold Laser Therapy
Growth Hormone Releasing Peptide Therapy
HCG Diet
Massage Therapy
Medical Weight Loss
O Shot
P Shot
Physical Therapy
Platelet Rich Plasma Therapy
Background and Experience
With over 15 years of experience in Primary Care, Dr. Beynen graduated from University of Cincinnati College of Medicine and completed her Internal Medicine Residency at Mount Carmel West, where she obtained a tremendous amount of hands-on experience.