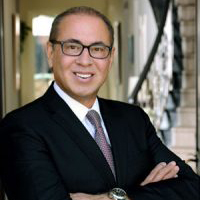 Rejuvalife Vitality Institute
9400 Brighton Way, Suite 405
Beverly Hills, California 90210
Beverly Hills Platelet Rich Plasma Facelift - Andre Berger, M.D.
Andre Berger, M.D. at Rejuvalife Vitality Institute is a Beverly Hills PRP Facelift Doctor is a respected leader and pioneer in the fields of cosmetic surgery and anti-aging medicine. While Doctor Berger has decades of experience practicing medicine, he has made cosmetic and anti-aging procedures the focus of his practice for over 13 years. Offering several non-surgical options, Doctor Berger has performed numerous Platelet Rich Plasma Therapy facelift procedures, helping his patients to look years younger. Throughout the course of his career, Doctor Berger has always strives to provide the highest quality care to all his patients. Doctor Berger has developed a reputation as an innovator who deftly balances cosmetic rejuvenation with inner health and wellness in order to deliver beautiful, natural looking results that help his patients to look and feel great.
Services Offered:
Platelet Rich Plasma Therapy
Acne scar treatments with PRP
Eyelid surgery
Face lift
Neck lift
Cheek and chin implants
Hyperpigmentation therapies with PRP
Breast reduction
Breast lift
Facial fillers
Skin rejuvenation
Chemical peels
Microdermabrasion
Patient Testimonials
"Much better than I expected. I've never done so many lab tests in my life but it was worth it!!! Dr Berger is really careful, helpful and open. All the staff is great and supportive. I was looking for a place to help me improve my body, my health and my life and I'm sure I found it. I completely trust Rejuvalife because they are all worried about making me feel my best. I'm grateful I found them and I'm sure a lifetime patient."
-Raquel R.
"Dr. Berger is a true artist. The bags under my eyes were really bothering me, and aging my appearance. I had fillers in the area before, done by a different doctor but the results with Dr Berger were amazing. He looks at your face entirely and not only at the problematic spot. he seeks the perfect balance for the entire face. I more than recommend Dr Berger. I feel at least 10 years younger."
-Daniela L.