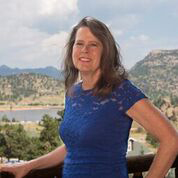 Patricia Keller, FNP
890 West Elkhorn Ave.
Estes Park, Colorado 80517
Patricia Keller, FNP - Larimer County Colorado PRP Specialist
Larimer County PRP Specialist, Patricia Keller, FNP of Fall River Wellness offers Platelet Rich Plasma Therapy for Orthopedics, including knees and shoulders, and for Hair Loss. She has over three decades of medical experience and provides Primary Care as well as Anti-Aging Medicine. Patricia has helped countless patients to heal from injuries or chronic pain with customized Platelet-Rich Plasma Therapy Plans. With the power to reverse damage to the tissues and regenerate new, healthy cells and flesh, PRP therapy has changed the lives of countless men and women.
Services Offered
Bioidentical Hormone Replacement Therapy
Hair Restoration
HCG Medical Weight Loss Diet
Platelet Rich Plasma Orthopedic Treatments
Background and Experience
Patricia graduated from the University of Colorado with her Master's Degree in Nursing and obtained her Post Master's Certificate in FNP in 2010. After studying to become a Family Nurse Practitioner, Patricia Keller trained with the American Academy of Orthopedic Medicine to provide prolotherapy and PRP Joint Injections. She also works in urgent care and family medicine in Estes Park and surrounding Larimer County Areas.