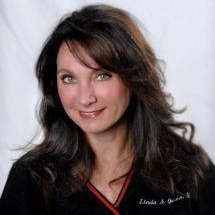 Linda Quinn, M.D.
410 Jacksonville Dr.
Jacksonville Beach, Florida 32250
Linda Quinn, M.D. – Jacksonville Beach PRP Therapy Doctor
Jacksonville Beach PRP Therapy Doctor, Linda Quinn, M.D., has seen the restorative power of Platelet Rich Plasma. PRP is a cutting-edge treatment that has the power to reverse tissue damage and regenerate new, healthy cells and flesh. Men and women from the North Florida area seek out Dr. Quinn for her wide-ranging expertise in utilizing PRP Therapy for a variety of issues. She draws upon her decades of medical experience and expertise as a board certified Functional Regenerative Medicine Doctor to develop customized treatment plans that address her patients' health and restore their inner and outer wellness. Platelet Rich Plasma Therapy is a powerful, low-risk therapy procedure that uses the platelets present in your own blood to help heal injuries, reduce signs of aging, improve sexual functioning and so much more. Dr. Quinn likes that PRP Therapy is a natural treatment that reduces side effects and helps men and women to restore, enhance, and rejuvenate their bodies.
Dr. Linda Quinn Provides PRP Therapy for:
Acne Treatment
Breast Lift
Erectile Dysfunction
Facial Micro Needling
Hair Loss
Joint Pain and Injuries
PRP/PRF Facelifts
Sexual Rejuvenation
Stretch Marks Removal
Tendonitis
Patient Testimonials
"Dr. Quinn is amazing at what she does. Her staff is friendly and accommodating. Excellent anti-aging services and have been very happy with results that follow afterwards. The office atmosphere is relaxing and comfortable. I recommend her to all family and friends interested in regenerative health and medicine."
"So excited to have found Dr. Quinn!!! She is fabulous, her staff is very professional and friendly. She is an excellent physician."
"Dr. Quinn is amazing. She is so kind and knowledgeable. Her passion for her profession is evident in her enthusiasm for caring for others and her natural desire to assist other in living a healthier life…"