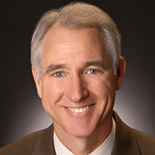 Health Horizons of New Mexico
4801 McMahon Blvd NW, Suite 101
Albuquerque, New Mexico 87114
Health Horizons of New Mexico - Albuquerque New Mexico PRP Specialists
Albuquerque PRP Clinic Health Horizons has a medical practice that strives to form a partnership with its patients in preventing disease when possible and encouraging a healthy lifestyle rather than immediately turning to prescriptive medications. We hope to be excellent listeners and that will be our goal as we see you in our office, and work out a program individualized to you. We are not primary care providers but will work with your individual physician to achieve a healthier life. Health Horizons is a leading medical practice offering men and women's healthcare services for patients in Albuquerque, New Mexico. Health Horizons is dedicated to women's health and the wellness of men, women and children.PRP Doctor Steven Komadina, M.D., is board certified and a Diplomat of the American Board of OB/GYN. Dr. Steven Komadina has helped hundreds of men and women overcome sexual dysfunction and achieve optimal health and performance. Dr. Komadina offers a caring and compassionate approach to men and women's health, and will discuss any symptoms, concerns or goals you have regarding sexual health, sexual dysfunction and your overall enhancement and well-being.
Services Offered
Anti-Aging Services
Bioidentical Hormone Replacement Therapy
Facial Fillers
Hair Removal
Male Enhancement
PRP Face Lift
PRP Facial Injections
Vaginal Rejuvenation
Weight Loss
Background and Experience
Steven A. Komadina, M.D., is board certified and a Diplomat of the American Board of OB/GYN. He has treated patients with hormone replacement therapy for over 4 decades and has continually changed the method of therapy as the science of hormone replacement has evolved. He is an internationally known lecturer on Nutrition and Wellness and has written books on prevention of disease and wellness and nutrition.He graduated with honors from the University of New Mexico School of Medicine and has taught there as a clinical faculty member as well as a guest faculty at medical schools around the world. He has served as President of both the Greater Albuquerque Medical Association and the New Mexico Medical Society in the past. In the last ten years he has served Humanitarian Missions to emerging countries on 4 continents.