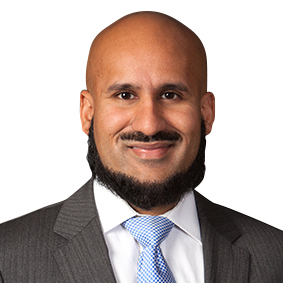 Fondren Orthopedic Group
7401 S. Main Street
Houston, Texas 77030
Doctor Mufaddal Gombera, M.D.
Houston PRP Orthopedic Doctor Mufaddal Gombera, M.D. specializes in sports medicine, arthroscopy, and the treatment of sports related injuries. Using minimally invasive techniques that speed recovery and reduce complications, Dr. Gombera treats hip impingement problems, meniscus (knee cartilage) tears, ACL and multi-ligament knee injuries (ACL, PCL, MCL, LCL), rotator cuff and labral tears of the shoulder, shoulder instability, and shoulder arthritis. Dr. Gombera is currently a member of the American Academy of Orthopedic Surgeons, the Arthroscopy Association of North America, and the American Orthopedic Society for Sports Medicine. He aims to provide high-quality care to patients and to return athletes to an active and fulfilling lifestyle. Dr. Gombera combines the latest advancements in orthobiologics and evidence-based practice to develop personalized and patient-focused treatments.
Conditions Treated With Platelet Rich Plasma Therapy
Arthritis
Bursitis
Chronic pain
Frozen shoulder
Golfers elbow
Herniated discs
Knee Ligament Injuries - ACL and PCL tears
Meniscus tears
Rotator cuff injuries and tears
Spinal injuries
Sports injuries
Tennis elbow
Background and Experience
Dr. Gombera grew up in Houston. After injuring his knee playing high school football, he became avidly interested in orthopedic surgery. He graduated from the University of Texas in Austin with High Honors and went on to earn his Doctor of Medicine (MD) from Baylor College of Medicine in Houston, Texas. He moved to the Midwest to complete his orthopedic surgery residency at the University of Michigan in Ann Arbor, where his research in the treatment of sports-related injuries resulted in peer-reviewed publications, book chapters, and presentations at national orthopedic meetings. During his residency, Dr. Gombera provided sports coverage to a variety of Division I teams including the Michigan basketball, hockey, and football teams. He then came to Chicago to complete his fellowship in sports medicine at Northwestern University. His experience focused on the modern treatment of sports-related injuries of the shoulder, elbow, hip, and knee, as well as shoulder arthroplasty. In addition, he worked as the assistant team physician to the Northwestern football team, the Chicago Cubs and the Chicago Blackhawks. Dr. Gombera continues to contribute to the medical literature on the treatments of injuries to the shoulder, hip, and knee.