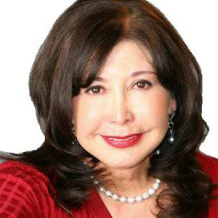 Chavez Medical Group
5930 E. Pima St, Suite 124
Tucson, Arizona 85712
Tuscon Platelet Rich Plasma Doctor - Genifer Chavez, M.D.
With over 20 years of experience practicing Preventive and Anti-Aging Wellness Medicine, Dr. Genifer Y. Chavez's passion has been to help her patients achieve optimal health, wellness, and beauty from the "inside out" as well as from the "outside in." Chavez Medical Group is able to provide a unique and personalized approach for each of their age management programs. In fact, Chavez Medical Group has helped countless men and women optimize their vitality and accomplish even more in life using breakthrough treatments: Platelet Rich Plasma Therapy is one of the most innovative techniques on the market today and Dr. Chavez is very happy to be able to offer PRP therapies among her services.
Anti-Aging Services Provided at Chavez Medical Group:
Platelet Rich Plasma (PRP) Procedures
PRP for Vaginal Rejuvenation
PRP for Male Enhancement
PRP for Facial Rejuvenation
Bioidentical Hormone Replacement Therapy
Anti-Aging Nutrition
Bio-identical Hormone Pellets
Botox
Dermal Fillers
Radiesse
Restylane
Background and Education
Dr. Chavez has been a Fellow of the American College of Legal Medicine, and a professional member of the American College of Legal Medicine Board of Governors, the American College of Preventive Medicine, the Pima County Medical Society and the Executive Women's Council. She has also spoken at a number of medical conferences over the years. Dr. Chavez also believes that the doctor/patient relationship is of utmost importance to the success of the patient's treatment program. She has found that having a collaborative relationship with each patient keeps them both strongly invested in the outcomes.