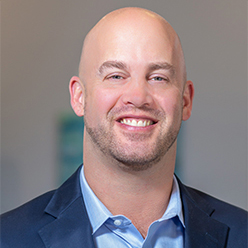 Anderson Longevity Clinic
13500 Sutton Park Dr. S, Suite #504
Jacksonville, Florida 32224
Jacksonville Beach Platelet Rich Plasma Doctor - Brian Anderson, D.O.
Brian Anderson, D.O. at Anderson Longevity Clinic is a Jacksonville, Florida Platelet Rich Plasma Therapy Doctor and a licensed osteopathic physician, who can prescribe medication and perform surgery in all 50 states. Doctor Anderson's practice is committed to educating and providing performance based healthcare to those who wish to go beyond what conventional medicine has to offer. Offering cutting edge therapies, such as Platelet Rich Plasma Therapy, countless patients have been able to improve their orthopedic conditions, while greatly improving their overall quality of life. Doctor Anderson's customized protocols have helped many patients to regain optimal health
Services Offered:
Platelet Rich Plasma Therapy
Prolotherapy
PRP for the shoulder
Nutritional testing
PRP for elbow conditions
Olympic level injury care
PRP for the knees
Physical medicine
Performance labs
PRP for sports injuries
PRP for chronic pain
Background and Experience
Brian Anderson, D.O. at Anderson Longevity Clinic completed his doctorate in Osteopathic Medicine in the Atlanta area at The Philadelphia College of Osteopathic Medicine's Georgia campus in 2005. He developed an interest in musculoskeletal medicine and patient outcomes. During that time he also had the honor of training with Doctor Richard Armond, DO, who in his opinion, is one of the top traditional Osteopathic physicians in the world.He is also board-certified in Emergency Medicine and trained in the New England area during his four year Emergency Medicine residency. He trained at multiple hospitals during his residency, including the prestigious Massachusetts General Hospital and The Harvard Associated Boston Children's Hospital.He has held numerous certifications including, Advanced Trauma Life Support, Advanced Cardiac Life Support, Basic Life Support, Pediatric Advanced Life Support, and he passed the Neonatal Resuscitation Program. Doctor Anderson is licensed to fully practice medicine in the states of Massachusetts and Florida.